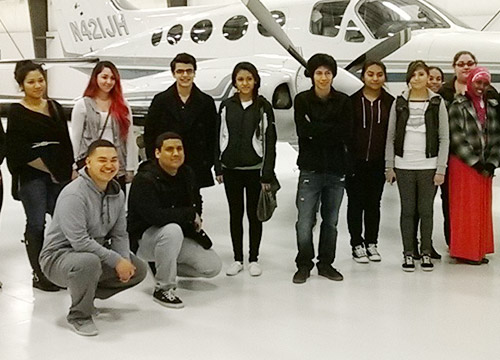 Career Exploration Experience
The Career Exploration Experience is an essential feature of the ELY Program. Employment trends, job forecast, salary and careers in high growth industries are covered during career exploration. High growth industries and employment trend data is presented to the participants in collaboration with Worksource Oregon. Each participant, with assistance from the instructor, researches a career of their choice to determine what education or training is needed for that career, universities or colleges that provide education and training, the employment forecast and expected salary.
Professional guest speakers, guest instructors and career exploration activities and excursions are major components of the career exploration experience. Tours of local businesses, hospitals and other healthcare facilities, fire stations, criminal justice agencies, colleges and government institutions allow the participants to experience first hand the work environments of various industries.
The Job Training and Career Exploration participants have access to assistance completing college applications, scholarship applications and essays, letters of recommendation and assistance with financial aid applications. The program works in collaboration with Chemeketa Community College (CCC) and local four-year universities to ensure that the program participants have access to support and academic planning assistance at CCC and other universities.
Major Activities
Career Exploration Activities and Excursions
College and University Tours
College Readiness Assistance
WorkSource Oregon Presentations and I-Match Registration
Health Care Exploration
Business Exploration and Entrepreneurship
Industry Tours
Labor Market Information